I really need to force myself to write these up more often, anyway…
MM!
This is not the type of anime I'd normally watch (as it looked like harem trash), but a friend of mine recommended it and I decided to give it a try while being all anti-social this winter break. It's about this guy named Taro, who's a super masochist and wants to get rid of his masochism so he can have a normal life. The blonde girl, Mio decides the best way to fix that is by beating him senseless, which he loves.  The other girl, Yuuno, also tries to help him, but she's afraid of men because of an abusive relationship she was with and involuntarily assaults any man who touches her. Taro's best bro is also a cross dresser who developed a princess complex when he's in drag. There are a few other girls, but they were annoying so I'll talk about them later.
MM! had it's moments, I really liked the relationship between Yuuno and Taro. Long story short, she treated him like her dog (sadly she never walked him on a leash but we'll forget that for now) so she wouldn't be afraid of him. But now let's get to….
Why you shouldn't like this
It's harem trash
Taro's not really a convincing masochist, he's much too eccentric. It works for the sake of comedy, but more realistically he'd be a bit more humble and subtle about it.I would have liked something a bit more serious with comedy thrown in.
It's not really that unique.
It's harem trash.
For whatever reason, Taro's mom and sister are in love with him. This was more creepy than funny and it made no sense at all to me, but this was harem trash so…
There was also a perverted nurse who only liked taking pictures of girls, it would have been funnier if she liked taking suggestive photos of everyone, especially during the episode Taro was accidentally made gay by hypnosis.
The end, which I won't spoil, had too many December birthday feels for me to handle. You'll only understand if your birthday is in December.
It's harem trash.
For my final note I'd say, if you are a guy that likes harem trash, you'll probably like this. If you are looking for an anime with a spash of femdom you'll also probably enjoy this a little. But overall, not really worth watching.
Kamisama Kiss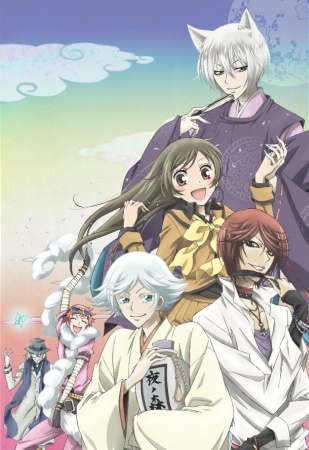 This also wasn't an anime I was immediately interested in, but I saw the second season was airing now and decided to give this a try after reading the description. It's about a girl, Nanami, who finds herself homeless after her dad ditches her and their house is repossessed to pay off his gambling debts. Soon after, she accidentally becomes a god. When she gets to her shrine, a fox spirit familiar, Tomoe, is there, but he's still emo about the last god vanishing for over 20 years. Eventually Nanami finds out if she kisses Tomoe, that will seal the contract making him her familiar, and she can then get him to do anything she wants. She forces that contract on him so he'll help her not get killed by a demon, much to his disappointment.  The rest of the anime is about her learning to be a god, Tomoe getting annoyed humans are so frail and that he has to protect her, and a bunch of other youkai that find their way into the story. It's a little bit reverse haremy but it's obvious Nanami really only has feelings for Tomoe not too far into the series.
Why You Shouldn't Like This
I saw this series subbed, and then I found out J. Michael Tatum voices Tomoe in the dub. I am sad no one told me this and that I did not see the dub to begin with as I may have liked Tomoe more because Tatum's voice is sex.
Nanami is too nice at times, and really doesn't order Tomoe around as much as I would in her situation.
She also should have just dropped out of school and focused full time on being a god, but she's still in school for no reason.
A few of the other spirits are absolute jerks for no reason.
I think there were other plot holes I'm forgetting.
My final words would be, if you're looking for a cute romantic comedy and if you like Japanese folklore you'll probably like Kamisama Kiss. At times it reminded me of Okami and Spice and Wolf (but it was no where near as amazing as either of those titles). This anime was worth watching, but I'm not sure if it's worth watching a second time to hear Tatum voice Tomoe.